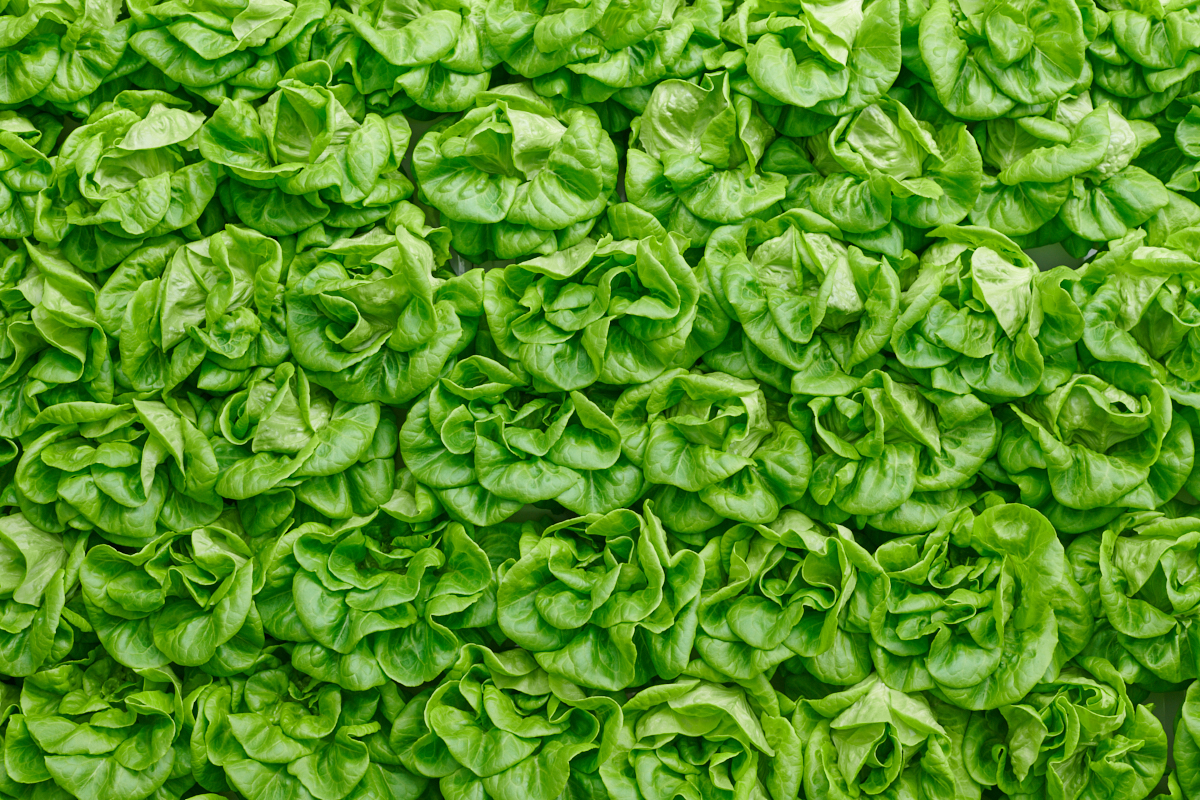 Extravagantly aromatic, this culinary herb is said to invite romance and bring about good health. With the fragrance of pepper, anise and mint and a sweet, yet savory taste, Living Greens Basil is perfect when paired with pasta, meat dishes, fish, Indian foods, Thai cuisine and more. We think you'll agree that virtually everything tastes better with our basil!
Whole Butter Lettuce you'll adore as a wrap, in salads or in sandwiches. Mild, sweet, crisp and absolutely unforgettable. Perfect for "buttering up" guests at your next gathering.
These long, dark green leaves are a salad staple! Crunchy, succulent and mild, Romaine knows no limits. Prepare the quintessential Caesar, include them on your next burger, sandwich, or wrap. If you're feeling extra fancy grill them and drizzle with olive oil and lemon juice. No matter how you enjoy it, if you're ready for a culinary adventure, our flavorful Romaine will take you there!
Microgreens
Ready for a treat? Our Living Greens microgreens are tender, tiny, adorable seedlings harvested before forming mature leaves. Just when you think our greens can't get better—they do!
Satisfying, tender, earthy and sweet, oh baby! These microgreens redefine the concept of baby kale. Create salads, sandwich, pizza and cracker toppings. The sky is the limit and kale is the answer!
Harvested and enjoyed for more than 2,000 years, arugula has long been a favorite with foodies. Living Greens has taken this green to new heights by keeping it small—very small; with bold, nutty and slightly peppery flavor.
There's a party going on in this package! Check out our unique blend of mustards, lettuces, kale, cress, choi and cabbage! Complex flavors that are simply delicious.